Erasmus+ Activity | "(DIS)ARTISAN" TPM 1 – Braila, Romania Jan 2020
In January 2019, partners from Turkey, Romania, Portugal, Italy and the UK met in Braila, Romania, for the project "(DIS) ARTISAN". The Transnational meeting was hosted by Associatia Art-Terapie.CES.AU.

The Erasmus+ project "(DIS) ARTISANS " is focused on helping people with mild intellectual disabilities to have access to entrepreneurial learning and make them integrated into social life. This project highlights the handcrafted products made by these people with special needs, and confirms that when they are practising art terapie they are also developing fine motor skills, drawing, graphics, painting skills and hand-eye coordination. They can be inserted on the labour market through their handicraft works.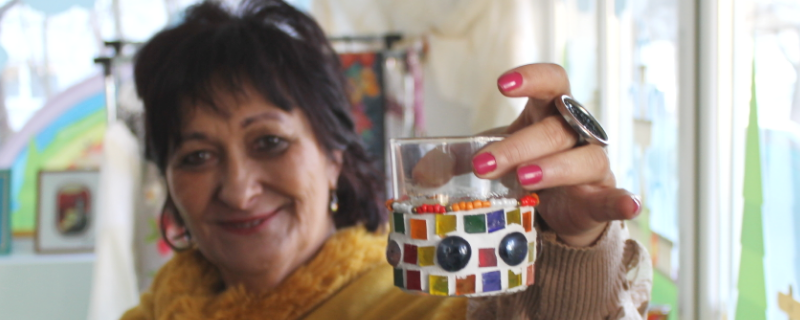 Day 1
On the first day, the partners to introduced and presented their organisations, discuss the project, project aims and partner roles, establish working groups, set-out dates for year 1 activities (both local and transnational), discuss project training modules and other important elements of the project. These included a number of resources and documents focused on disabilities, the causes, education, entrepreneurship, economic obstacles and statistics.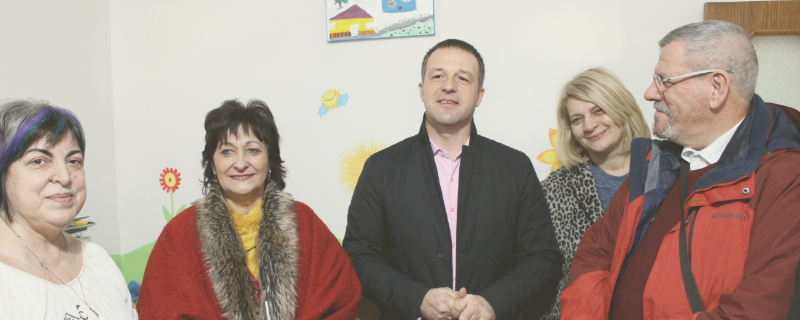 The hosts, Associatia Art-Terapie.CES.AU carried out Art-therapy workshops and demonstrations. The partner also visited the training centre, where they met the Mayor or Braila who gave a heartwarming speech about the city and the host organisation before exchanging gifts.
There were further trips to the Centrul de Creatie Braila Museum where the partners view some of Braila's wonderful arts, crafts and pottery made by people with disabilities.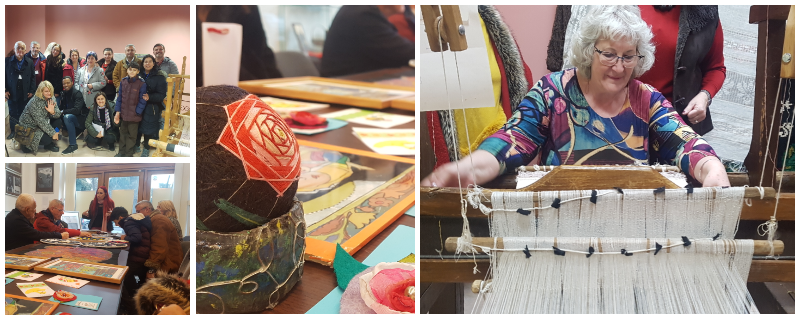 They also visited a traditional weaving house before heading of to the Independence Day ceremony of Braila, to watch some traditional Romanian dancing.
Day 2
On day 2, the partners discussed the remaining elements of phase 1 of the project, including project budgets and preparation for the first LTTA in London (due May 2020).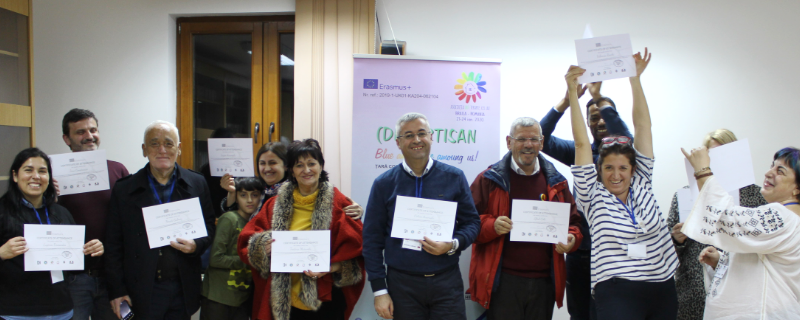 Partners were then presented their certificates of attendance before spending the evening at a traditional dinner and dance organised by the hosts.
A very good start to the project and a positive experience for the partnership.
If you would like further information about this and any of our projects, please visit our Erasmus Plus page.

Want to Participate?
If you are based in one of the partner countries and would like to participate in this or any of our projects, click here or visit our Participants Page