Summer Internship? If It's Good Enough For the Obamas' – It's Good Enough For Me..
Gaining real-life work experience is important for any young person starting out, and there are no exceptions when it comes to the US President's daughters Natasha & Malia.
This week pictures emerged showing the President's youngest daughter Natasha working at Nancy's, a seafood restaurant situated in Martha's Vineyard, Massachusetts.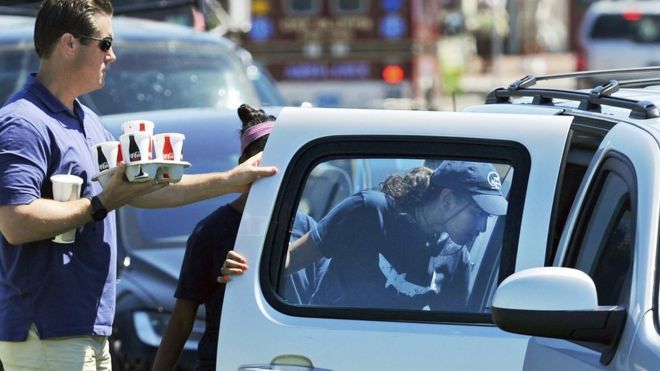 Natasha, wearing the company's uniform blended in with her peers, except for the six special agents flanking her every move.  One customer said " We were wondering why there were six people helping this girl, but then we found out who it was. She's been working downstairs at takeout."
Michelle Obama many times emphasised that she wanted to raise her children as "normally as possible" and encouraged them both to take summer internships.
It was also rumoured that her sister Malia was due to undertake her internship this summer at the US Consulate in Spain.  A Spanish newspaper reported that the Obamas' eldest daughter would undertake her summer internship at the US Embassy in Madrid, which was neither confirmed nor denied by the Embassy or the White House.
5 Reasons YOU Should Undertake an Internship
1 – Get real experience in the workplace
Studying a subject is important, but to find out what your future career will be like is advantageous on many levels. Undertaking an internship allows you to experience first-hand what it is like to be part of the working world, preparing you for your future career.
2 – Gain a deeper knowledge of your chosen subject
Theoretical knowledge of your chosen subject gives you the broad base needed to become a master of your field.  To gain practical experience not only further deepens your knowledge of the subject, but also gives you a clearer vision of what to expect.  You will immediately find all that theory becomes more relevant in practice.
3 – Enhance your CV/Resume
If you have been or are still studying, it is likely that you may not have a large amount of (if any) work experience.  Undertaking an internship helps to add weight to your CV and make you more attractive to future employers when you step out into the working world with your newly acquired qualifications.
4 – Improve your chances of working with your chosen company in the future
Again, choosing an internship in your chosen field greatly increases your chances of securing employment, specifically with the company you have built up a rapport with during your internship.  Many interns who have completed their course, go on to secure  jobs further down the line with the company they undertook their internship with. Why? simply because the employer knows you know the company, the duties/tasks and hopefully do the job well.  Why would they employ someone new, when they could employ their star intern.
5 – Make strong industry contacts
Networking is one of the most powerful tools one can use to build better industry contacts.  By undertaking an internship, you place yourself in the position where you can make connections that would otherwise be very difficult to forge. Who knows, you may even meet your future boss or business partner in the lift or on your lunch break.
Secure an internship in 2016/2017
If you require an internship in 2016/17, please register your interest. Email info@hawpproject.eu
for more information.